Crowd Control
A downloadable game for Windows, macOS, and Linux
"When there is noise and crowds, there is trouble…" - Dejan Stojanovic

The mayor is giving a speech. Protect him from those who would do him harm!
Assassins will try to shoot him. Shoot them first!
Hecklers will try to disrupt the audience. Banish them before they scare anyone away!
Reach 100 audience members to win!
The core idea is that the larger the audience, the harder it gets. This is because it gets harder to spot threats and also, more threats arise. I would probably recommend most to play on "Difficult". It seems the most fun and balanced overall.
Features:

3 difficulties!
Fastest times are saved!
Explosions!
Cutting-edge geometric graphics!
Screen shake Game Juice!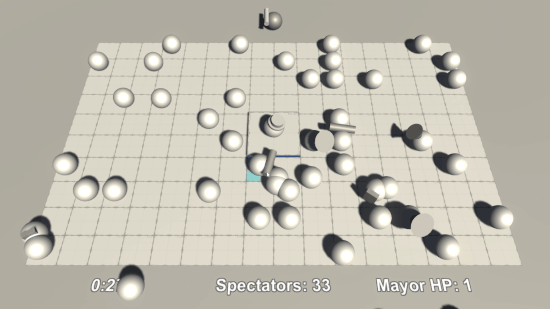 Download